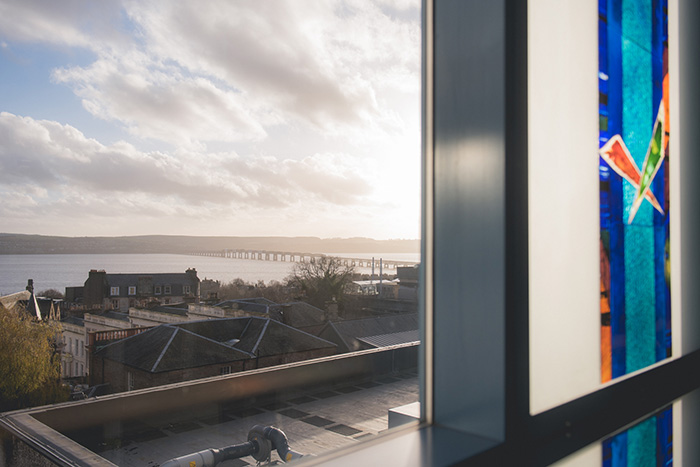 Protein kinases are the pharmaceutical industry's most important class of drug target. Over 30 protein kinase inhibitors have been approved for clinical use and over 150 more are undergoing clinical trials of which about 25 are in Phase III clinical trials.
The MRC Protein Phosphorylation Unit (before it became The MRC Protein Phosphorylation and Ubiquitylation Unit, MRC PPU) at The University of Dundee pioneered analysis of the selectivity of protein kinase inhibitors by setting up the first service to tackle this problem in 1998. This procedure, termed "kinase profiling" proved to be of great help to the pharmaceutical industry, speeding up the development of specific protein kinase inhibitors with therapeutic potential.
The establishment of The International Centre for Kinase Profiling was accelerated as a result of in-house expertise present in the MRC PPU -- with this class of enzymes, kinase profiling and cellular signalling. Moreover, given investigators' understanding of the importance of translating early findings into tangible targets scientists in the MRC PPU, together with others at The University of Dundee, entered into a collaborative partnership with the pharmaceutical industry in what has become the largest and longest-running academic-industry partnership of its kind known as The Division of Signal Transduction Therapy.
Working with industrial partners has translated into a level of rigor and attention to detail that makes The International Centre for Kinase Profiling a key asset to scientists the world over – in industry and academia - by providing access to kinase profiling services at an affordable price.