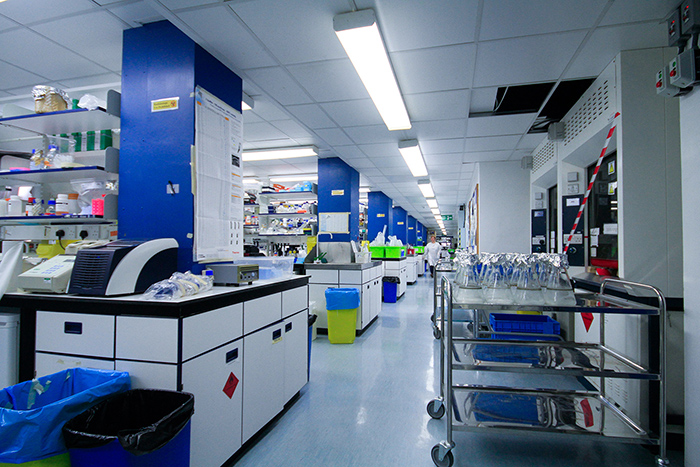 Assessment of a protein of interest in biological systems is key to the work of biochemists and cell biologists the world over.  At the MRC PPU, we are no stranger to the critical need for reliable and sensitive antibody tools.
Given the fact that the vast majority of all MRC PPU research papers rely heavily on the antibodies raised by our antibody production team, we have a wealth of knowledge in the generation of antibodies, using large protein fragments and peptides.  Moreover, given the focus of our Unit on phosphorylation, we also have a depth of knowledge of phospho-specific antibody generation.
We are happy to make our services available to scientists outside of our Unit and look forward to working with you.  We have thus far worked on numerous projects with investigators from around the world based in academia as well as the pharma and biotech sectors.  Please let us know how we can help you!